Abstract: Airwheel two-wheeled S-series has been rated as the most popular and classic one among all its products. Both S3 an S5, since their launch, have created sensational effects in the market.
The iconic two wheel self-balancing electric scooter S3 marks the era of a new type of vehicle. Since its launch, S3 has enjoyed hot sales and world-wide acclaim for its intelligence and convenience. Till now, S3 is still a star product for Airwheel Technology. To further the development of intelligent scooters and application of them into different industries, Airwheel two-wheeled electric scooter S5 came into being. S5 is a tougher version of S3 and can carry on more outdoor operations. In sharp contrast with S5, a delicate one, mini self-balancing scooter S6 is produced this autumn. The three products share the merits of the classic series while each possesses different features.
Similar to S3, S5 has a 4-inch screen which can display information including speed, temperature, battery level and mileage. The dramatic change of S5 compared to S3 is the enhancement of hardware and portability. S5 is equipped with a fender holder which has great holding capacity. For outdoor operation, riders may fix special equipments onto the fender. S5 has a 16-inch wheel hub. The large tires move steadily in the open fields and have better grip performance. The battery mounted on S5 also enjoys larger capacity and longer life. As a SUV electric scooter, S5 may often be taken outside for a ride. Therefore, it has to be portable enough. The control shaft of S5 is both detachable and foldable. S5 can be widely used by public security police, traffic police, an armed police, or in airport, warehousing, and logistics.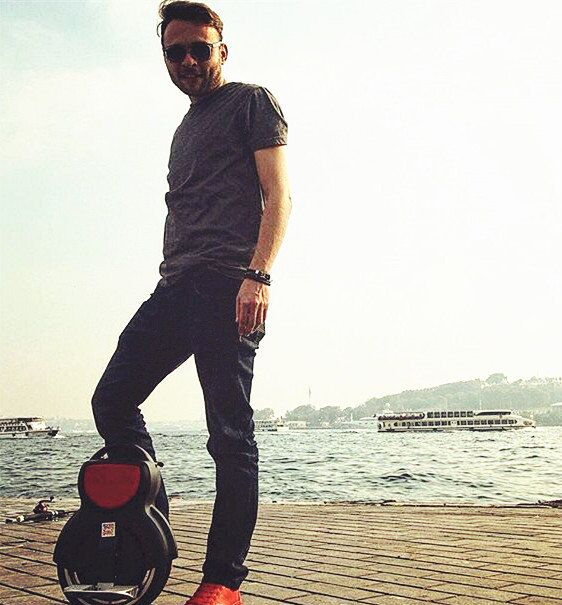 The creation of S6 is to meet household demands. It is mini and smart. In comparison with S3, the handle bar is axed while a saddle is added. Riders may either sit or stand to operate it. The figure of S6 is smaller and thus it is more agile and elegant at work. For daily commuting, like going to offices or to shopping malls, S6 seems a good and trustworthy partner.
Next year, there may be more new members into the airwheel electric self-balancing scooter S-series family but the classic ones will never be forgotten.