Abstract: In recent years, more and more people buy private cars as their daily transports. In the meantime, the car accidents happen now and then and some people even pay a heavy price. However, the wide application of Airwheel electric scooters effectively reduces car accidents and they are regarded as the blessing to people.
In modern times, with the increasing income level, more and more people would like to buy private cars as their daily transports. Truly, driving a private car for one hour can cover 70km on common roads and more than 100km on expressways. However, car accidents happen now and then. Some serious car crashes even cost people's lives. That's really painful. Is there a way that can effectively avoid car accident? Indeed, widely applying Airwheel intelligent self-balancing electric scooters is helpful to reduce car crash.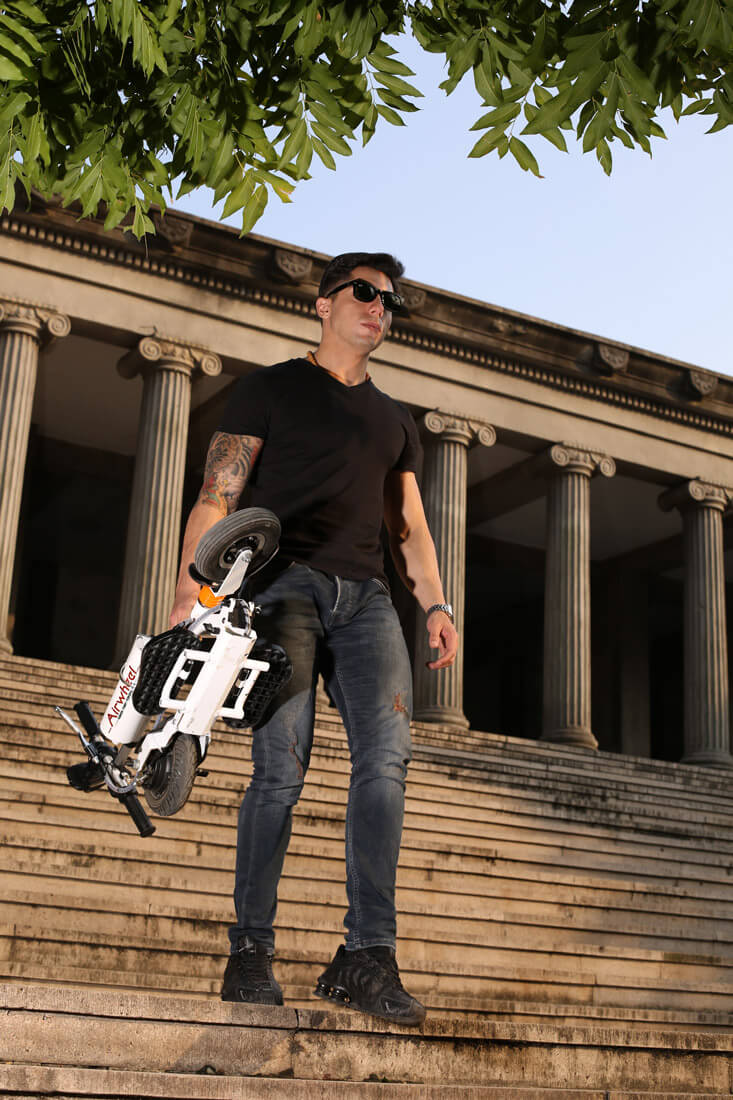 Airwheel electric scooters are the brand-new transports for daily use and many people start to accept then. Compared with private cars, they are much more convenient. On the one hand, they are small in size and light in weight. Then, people can ride it and weave in crowds smoothly. In rush hours, the advantage of Airwheel electric scooters becomes more obvious, because they can freely shuttle back and forth on roads, while those private cars are stuck by congestion. Sometimes, if the car crash happens, the congestion may continue for several hours. On the other hand, Airwheel electric scooters have speed protection system. It is well-known that most of car accidents are caused by too fast speed. However, there doesn't present the hidden danger in Airwheel electric scooters. The maximum speed of them is settled at 18km/h and the speed protection system will start to work once the speed surpasses that safe value. In the meantime, the pedals will turn up so as to prevent further acceleration.
In fact, the functions of Airwheel electric scooters are never inferior to private cars. Airwheel has many different scooter types, including X-series, Q-series, S-series electric scooters, A3 sitting-posture scooter, M3 electric skateboard and Z3 self-balancing scooter. They are designed for people from all age stages. Meanwhile, the maximum range of Airwheel electric scooter has reached 50km, which is able to cover short distance in daily life.