Abstract: Staying at home has been an ordinary pattern of living style; feeling boring and empty always occupy people's minds. However, people need a healthy life style, which called abundance. Someone says that, "Abundance is a philosophy; it appears in your physiology, your value system, and carries its own set of beliefs."
Abundance is a life style, a way of living the life. Abundance doesn't always require money. Many people live with all that money can buy yet live empty inside, so abundance is a state of being, and Airwheel electric skateboards M3 is here to show the real meaning of abundance.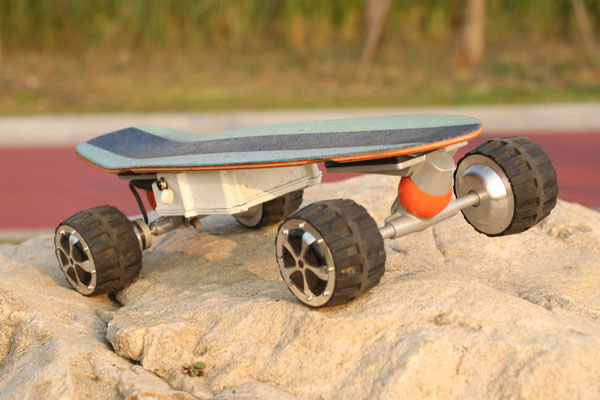 Before being a person with abundance, learning how to open the minds to treat and accept novelty is the first important step. Airwheel motorized skateboard M3 is a unique kind of skateboard which is different from the traditional ones. To put it simply, Airwheel skateboard M3 is the electric version of ordinary skateboards, with Sony battery. People can use the power fully offered by the battery pack to realize longer-range surfing easily and conveniently. With the complicated design, the troubles that occur in the halfway are the issues people concern about most. What if one module has problem? Of course, developers have considered these similar issues, and have adopted corresponding measures in advance. If something is wrong with a single module on the road, people don't need to be panic, because of the independent working of each module. The whole system can work normally and efficiently. Besides the delicate design of the skateboard body, there is a little thing attracts people's attention. The little stuff is a wireless variable speed remote control, that is to say, people can choose the speed they like on the journey. People may slow down when passing by the beautiful scenery, or accelerate to experience the passion that speed brings. People will never know the feel of surfing on land without riding Airwheel wireless remote control skateboard M3.
airwheel electric self-balancing scooter M3 cannot dare to say it definitely brings customers abundance, but if its emergence in the daily life can stimulate people's curiosity and let them open the door to see the world outside. Then, M3 can make it.