Abstract: Airwheel believes that details decide success. If one detail fails, it might affect user experience. From the recent release of four types of products, airwheel self-balancing electric scooter is striving to refine each detail.
Firstly, the thorough implementation of its customized APP. The APP is firstly introduced to the intelligent self-balancing scooter A3 in the summer release. Then Airwheel Technology promises to equip all its following products with an APP. This time, Airwheel kept its promise and all the four types of new products could be connected to smart phones with the APP. The chips installed in the internal part of the vehicles will collect data and then transmit to the phone wirelessly. The data is analyzed by the phone and then give feedbacks to users in real-time.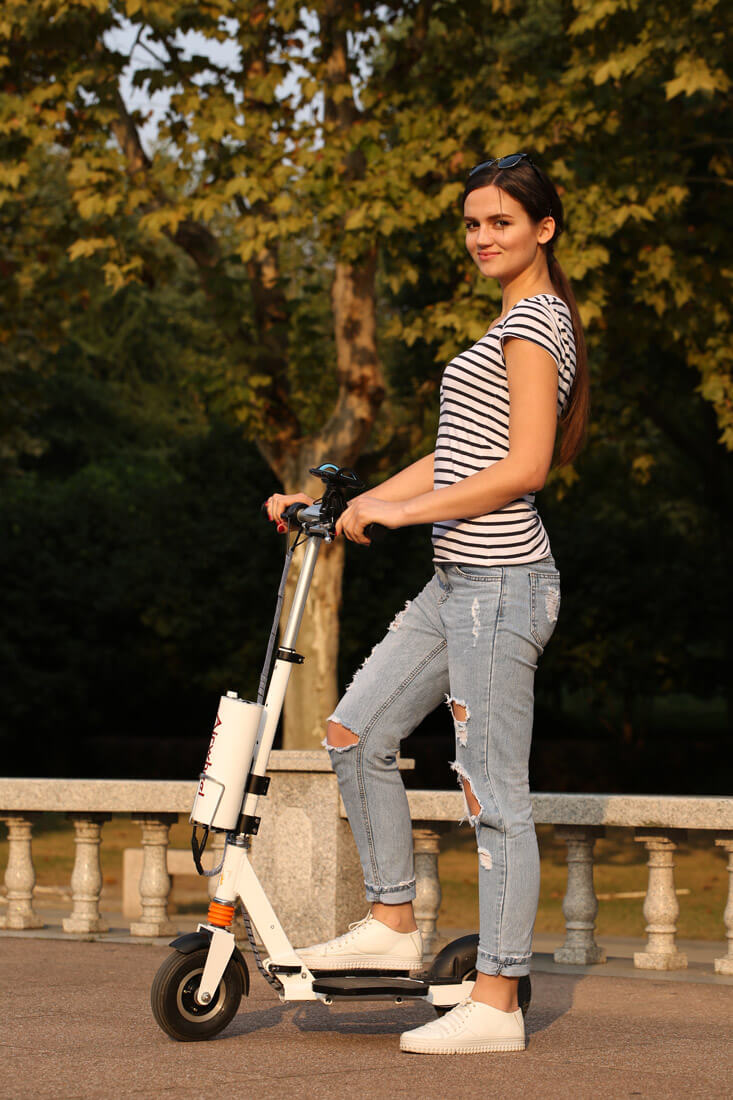 Secondly, the more concise contour and shape design. For S6 and M3, riders' hands are freed from controlling the direction. The handle of the saddle-equipped electric scooter S6 is subtracted. Less is more. Airwheel also leaves more room to imagination for customers. They could redesign some types of Airwheel products according to their own likings. As for the electric skateboard M3, users could DIY the board with different pasters. The leg pads of the orbit electric unicycle are also replaceable. Young people who seek individuality and fashion would fall in love with such DIY spirits.
Above all, more humanized elements. The good news for outdoor enthusiasts is that many products are water resistant. In particular, z3 electric scooter, with an up-equipped battery design, will not be daunted by rain or shine. The electric skateboard M3, with double battery protection boards could also be more suitable for outdoor operation. M3 has an ingenious modular design. Even when one module breaks down, the other parts could also work efficiently.
Customers' satisfaction is the impetus for the innovation of Airwheel Technology. Some of the creative inspirations even come from the advices of customers. Some crafty details could determine the success of a product.