Abstract: Christmas is one of the most important festivals in many nations, to celebrate it greatly. Many people go shopping for food, clothes and Christmas decorations. However, shopping for Christmas is not easy since it takes so much time and energy. airwheel self-balancing electric scooter Z3 can help users solve those problems.
Rebecca is a mother with three children, two boys and a girl. She and her husband live in a big house in the countryside. When Christmas is coming, Rebecca must prepare for the Christmas including the Christmas tree, the Christmas dinner, and the presents for her children and husband and other decoration. As a result, Rebecca needs to drive to the downtown to shop from one store to another. Airwheel Z3, the electric scooter can help Rebecca since it can take Rebecca around the shopping mall instead of walking.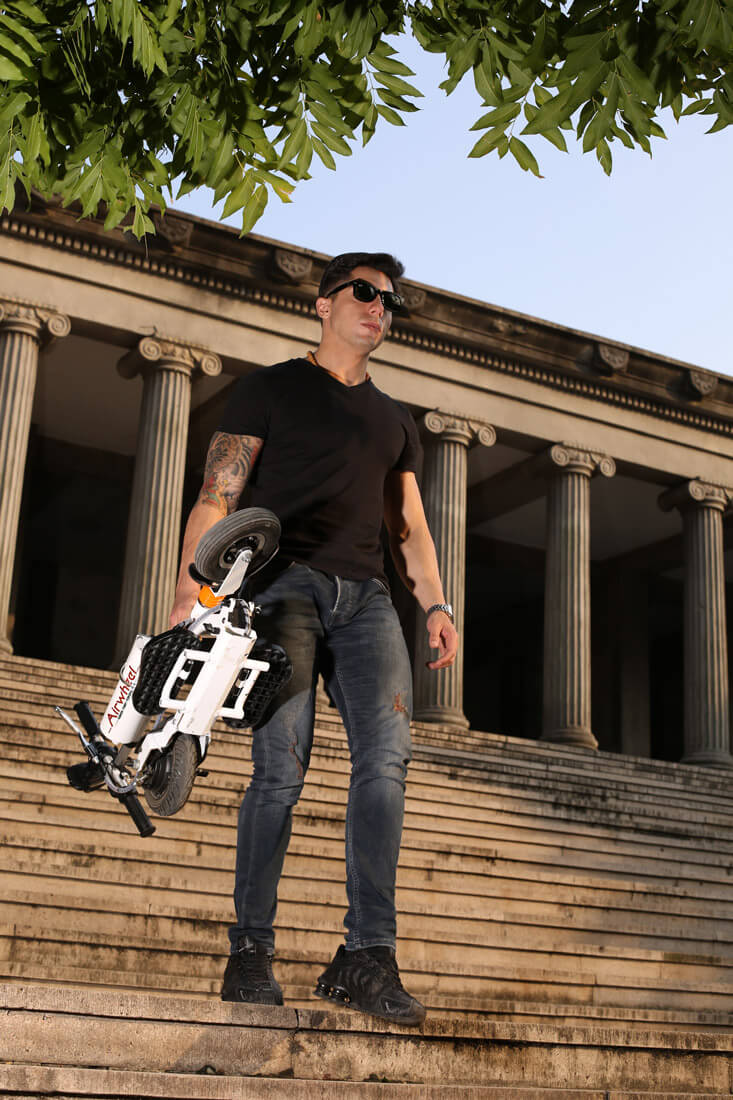 Airwheel Z3 is designed with the small 8-inch tyres which take less space with the strong stability. The tyres are made of Cheng Shin, the top ten tyre manufacturers in the world. The tyre can be rode in any terrains with the great ability to grasp the ground. So Rebecca can ride the electric motor on the smooth floor of any store or shopping mall without any dangers or risks.
Rebecca is taller than the general females, so she needs higher handle for comfortable travel. The handle of Airwheel Z3 can be adjusted, so Rebecca just needs to change the height of handle to avoid bending which is extremely uncomfortable for a long time riding. The folding scrub pedals are also equipped with Airwheel Z3 which increases the friction between the shoes and pedals. So even green hands can stand on the pedals steadily, and Rebecca does not worry about her poor skills of riding the self-balancing two wheeled scooter.
Another feature of Airwheel z3 electric scooter attracting Rebecca the most is that the whole self-balancing electric scooter can be folded. It can be put into the trunk of a car easily. The light weight and small size make it easy for thin female as Rebecca to pick up. Rebecca can drive to the mall, then taking out Airwheel Z3 to the mall. With the scooter, she can finish the shopping for Christmas within one or two days. Airwheel Z3 is the good assist for preparing Christmas.