Abstract: Usually, people need to prepare too much for a warm and happy festival, like Christmas and Thanksgiving. They have to buy foods, decoration materials or other things. They will also visit their relatives and friends in important days. Here comes a travel issue. Airwheel Z3 self-balancing scooter is the first choice for travels in festival.
The travel in some important festivals is always a problem, such as Christmas Day, Thanksgiving Day and so on, because people have to prepare a lot for the important day. For example, they need to go to supermarket to buy foods for dinner or decoration materials for Christmas tree. Many people prefer to drive private cars and thus the traffic on roads will be much more congested than usual. At this time, it will be perfect if there is a type of convenient travel transport that can avoid traffic jam and take people to the destination quickly. However, it does exist and its name is Airwheel Z3 electric scooter.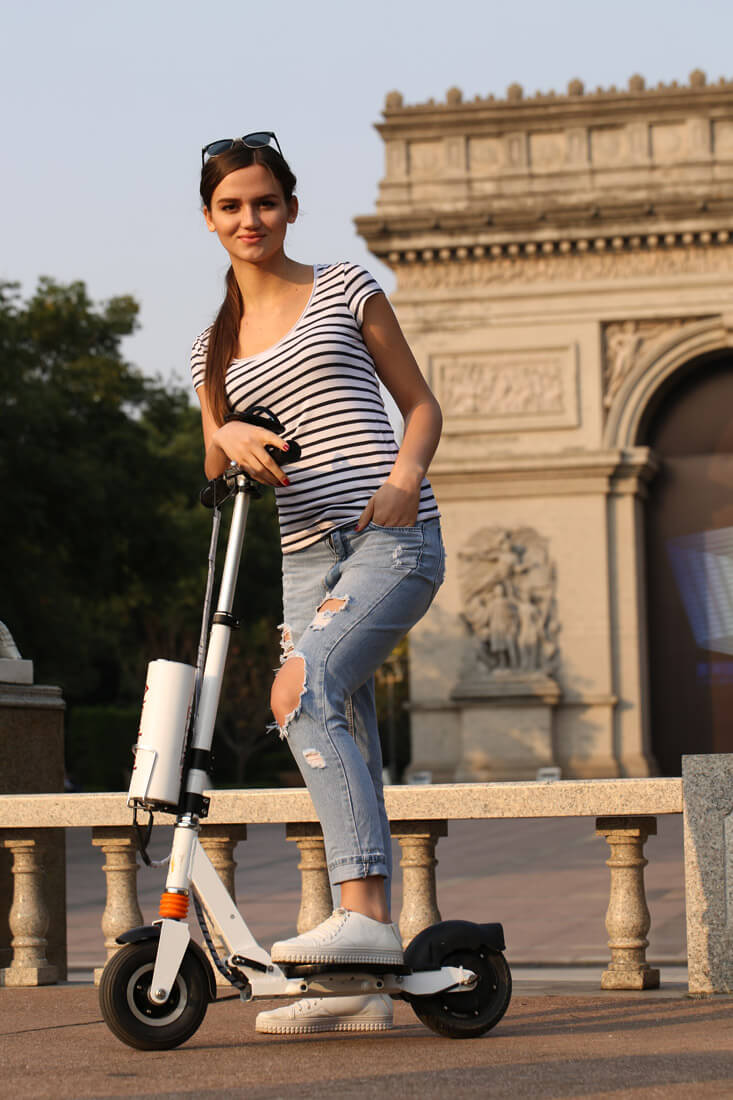 Airwheel Z3 electric self-balancing scooter adopts front-standing riding mode, which caters for human engineering and offers riders comfortable riding experience. It is also equipped with an adjustable operating arm and riders can adjust it according to their heights. Different from other Airwheel electric scooters, Z3 adopts up-equipped battery unit. In other words, it is suitable for all weather conditions and road conditions. Take the Christmas for example. It is well-known that snow is the most beautiful thing in Christmas, but roads are often muddy after snowing, which makes travel more difficult. However, Airwheel Z3 2-wheeled electric scooter offers people a smooth and convenient travel. Besides, the pedals are made from matting material, which paves the way for excellent skid resistance and also high safety. In addition, it is equipped with SONY lithium-ion battery and has two capacities: 81.4Wh and 162.8Wh. The maximum range is about 20km, which can cover all short-distance travel demands during festival.
Except for riding Airwheel z3 electric scooter to buy foods, it is also a good transport to visit relatives and friends if their houses are not far. Compared with driving a private car, riding Airwheel Z3 is much more interesting and helps people to fully feel the festival atmosphere.