Abstract: An airwheel self-balancing electric scooter is not just a cutting-edge means of transportation which could take one from one place to another. It sometimes could help others to build up a romantic relationship in a short time as well.
Susan was a teenager who had a great passion for literature and everything related to arts, especially the fairy tales in which a prince and a princess finally tied the knot. And she dreamt that she could one day in the near future meet his Prince Charming as well and lived happily with him since then.
She had a fondness for various kinds of paintings and was accustomed to attending the City Art Gallery every week. After feasting her eyes with the magnificent masterpieces by masters nationwide one day, she stepped out of the gallery satisfyingly, expecting that she could be a painter who can paint anything she could imagine with her head someday. Unexpectedly, she had a sudden crush on a boy riding an Airwheel electric scooter.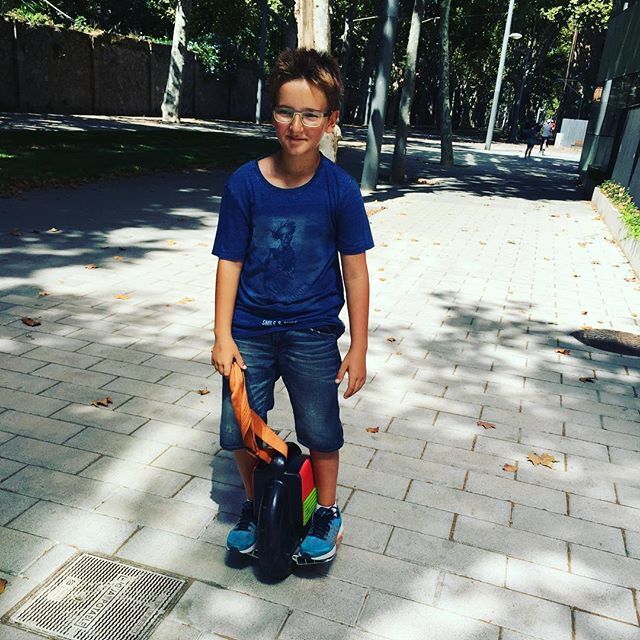 He was a young dashing man, nothing different from others in appearance. What made him attractive in the eyes of Susan was the feeling it gave when he was on the intelligent scooter. Although she had no idea of him, not even knowing his name, yet she got a feeling that she had known him for a long time and they would get to know each other better in the near future. And she was right and it was not the last time that they encountered each other by chance.
She was obsessed with books and had developed a habit of reading books by the river near the district she was living. When she went there as usual with her book and she saw the boy again. She sized her book tightly, held her breath and looked at him lovingly. But this time, he didn't scoot by her quickly any more. He stopped in front of her with the Airwheel electric one wheel under his feet, telling her that his name is Ben and asked her to be his friend.
He just showed up riding a scooter to impress her at the place she usually went. And finally he made it.