Abstract:Smog is harmful to both people's health and the traffic. To cope with smog, the individuals and the society should collaborate. airwheel self-balancing electric scooter, as eco-friendly vehicles are desirable alternatives in urban traffic conditions.
A new round of smog is likely to engulf many cities in this winter and surround large areas for several days. Some pessimistically say that waiting for the heavy smog to be whooshed away by a cold weather front is the only way to cope with air pollution. The emergency measures taken by government do not necessarily eliminate the pollution. To tackle the problem, clean energy technology should be thoroughly implemented in all industry, including the transportation sector. Airwheel Technology is a company devoted to producing intelligent vehicles with clean energy. Airwheel intelligent self-balancing scooters have proven its eco and efficient functions in urban traffic conditions. Let's see what the individuals and the society can do.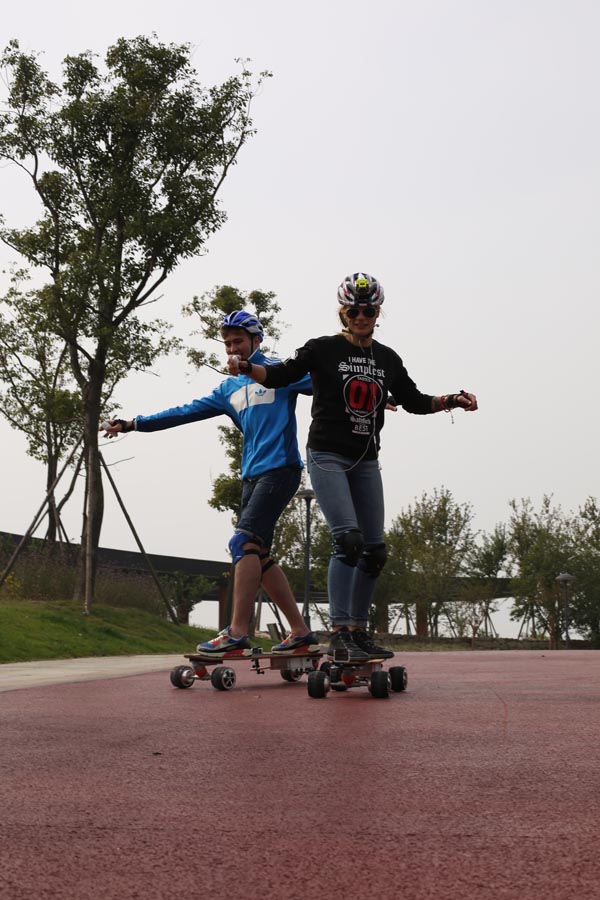 Factory discharges, automobile exhaust and unfavorable weather conditions are the leading factors in air pollution. Smog is likely to reduce visibility to 3 to 5 kilometers which might cause traffic disruptions. As for manufactures, they need to upgrade technology and introduce energy-saving and eco-friendly mode of production. Airwheel Technology has been leading the technological breakthrough. It has been endeavoring to create low-carbon products with less energy-consumption. All Airwheel products are powered by lithium battery and produce zero pollution to the environment. Governments should support the development of the intelligent self-balancing scooter industry by legislation and instead of banning it on the street. It is such a pity to see the industry running into dilemma in some countries. As for individuals, they can ride Airwheel intelligent self-balancing electric skateboards to work a few times a week. It is impossible for urban dwellers to give up driving. But riding intelligent self-balancing unicycles is also an efficient alternative to automobiles. In congested streets, they are more agile than cars. They can also cooperate with cars and buses to finish a journey. Airwheel products, like the two-wheeled scooter Z3 and S5, can be easily folded and stored in car trunks.
To cope with air pollution, it requires concerted efforts from both individuals and companies. Airwheel Technology guides the eco trend.