Abstract: Although a car is very convenient for the urban life, it still brings some problems like parking. Some guys even take an hour to find a parking lot. If they use Z3 foldable scooter produced by airwheel electric self-balancing scooter, then the trouble of parking will never bother them any longer.
Along with economy rapid development, more and more families possess private cars. At last, it cause a problem that it's hard to find a parking lot. Some old parents are also aware of this issue, and they do take actions – they sit on the small stools to occupy the parking lots for their children who are on the way home from work. No matter how cold it's outside or how strong the wind is, the elderly couples keep on occupying parking space for their son and daughter. It's touching as well as pathetic. As young people, we shouldn't make parents suffer this. Why not ride a foldable electric scooter Z3 created by Airwheel which can successfully avoid the hassle of parking?
Airwheel two-wheeled electric scooter Z3 is foldable with two mini 8-inch tires. It is roughly the same as electric scooters usually played by children in terms of the appearance. The operating arm is telescoping, suitable for riders with different heights. Moreover, it's rather perfect to have this innovation that the battery is fixed on the handlebar that allows users to swap out the exhausted battery pack easily. When riders meet a heavy rain, Z3 self-balancing electric scooter will not break down for the shell of the battery pack is made from aluminum alloy. Plus its pedals can be folded and the kickstand is retractable.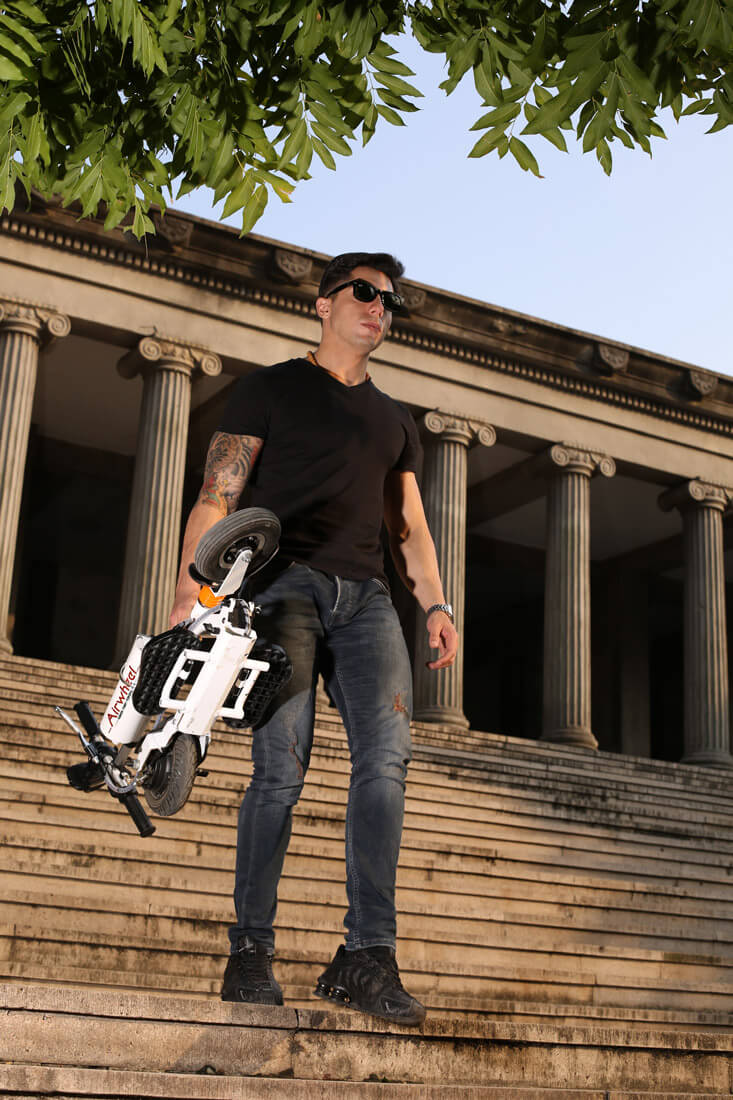 The key part to fold it smaller for compact storage is the folding torsion-spring equipped in the junction of food rests and the operating arm. The easy-to-use torsion-spring can make the front and back parts of vehicle gather together, which greatly reduce the scooter's volume. This portable and foldable two-wheeled electric scooter doesn't need a parking lot. It can be effortlessly taken into home or the office.
Choosing to ride such a foldable z3 electric scooter is also an expression of love to the old parents since they will not go to occupy the parking space against the chilly weather.