Abstract: F3 annular self-balancing scooter made by Airwheel Technology is integrated with fashionable design and practical function. With such features is going to win customers' hearts.
Airwheel focuses on the safety, duration and humanization of the design in manufacturing electric scooters. Products with various ergonomics bring more comfortable experience to users. Airwheel self-balancing electric scooter with various models and types satisfies consumers of different needs. The series product like the F3 all wins warm praise form customers. It offers consumers the most confortable joy of riding through the fashionable appearance, well selected material and practical function design.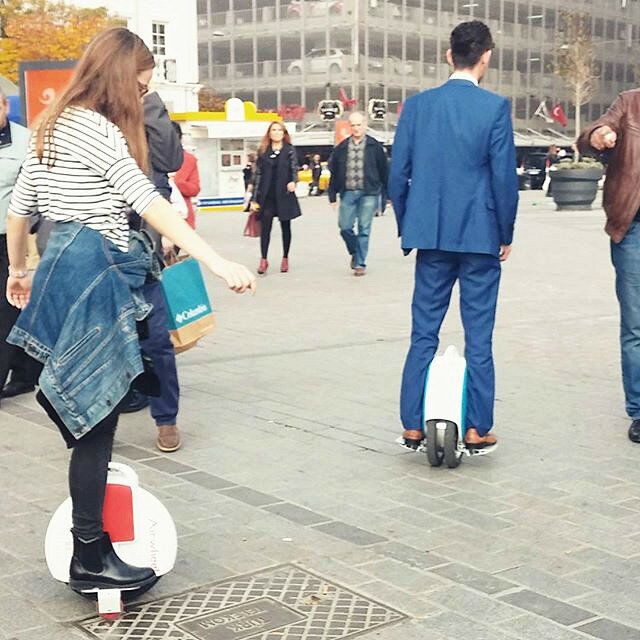 Despite the fact that Airwheel F3 orbit electric unicycle still continues the classical one-wheeled structure, it looks so different from the previous Airwheel unicycles. F3 has been used the innovative hollow ring design for the first time. The new design is the combination of technology and innovation. What's more, the annular body of F3 is covered by a transparent shell made of PC+ABS composite materials. This sort of material has many features, such as heat resistance, cold endurance, flame resistance and impact resistance. With the help of the shells, Airwheel F3 is safer and more fashionable.
Due to the hollow ring design, Airwheel F3 electric one wheel is much easy for users to carry. Many people may think it is no need to add a handle in F3. In fact, Airwheel F3 single-wheeled scooter has been installed a concealed handle which is made of magnesium alloy and elastic polyurethane. The handle of F3 is soft and hidden in the top part of bodywork. If riders don't feel like riding it, they can pop it out. The foot rests of Airwheel F3 annular intelligent scooter are coating with anti-skidding and frosting materials. The headlight and taillight can make riders cool, but also render them to feel safe when users ride on F3. In addition, F3 is paired with an exclusive APP. After installing the APP in users' phones, they can know vehicle's basic information including current speed, battery quantity, and so on in the real-time.
Unlike the former electric unicycles, Airwheel F3 annular electric scooters can be a modern commuting aid for most people. With the innovative hubless designs, Airwheel F3 can provide users with a safer and more convenient riding.