Abstract: After retirement, old guys have time to do the things they like. However sometimes, people are all at loss and confused about their life in the future. Let's to listen to Frank's description about how he can live fully every day after retiring.
There must be some people who can not find their feet after retiring. Even if they have much time to do the things they like, some of them still are confused about their life in the future. Actually they need the passion and zest for life to motivate themselves so that they won't feel they are wasting time. Frank, once feel boring after retirement but an S6 airwheel self-balancing scooter seems to change his life-style and makes his life more joyful and interesting.
In the morning, he often goes for a run. He likes cooking. After deciding the recipe, he will drive the mini self-balancing scooter to go to the supermarket for buying fresh food materials. He feels it is really convenient and environmental. He hates to take buses since it always takes him long time. S6 electric scooter can reach up to 17km/h. If this can not be regarded as fast scooter, he can explain from another standpoint, that is, he succeeds to avoid the traffic jam and choose the shortest and straight route to the destination. With only 14kg, S6 is also very easy to carry and park.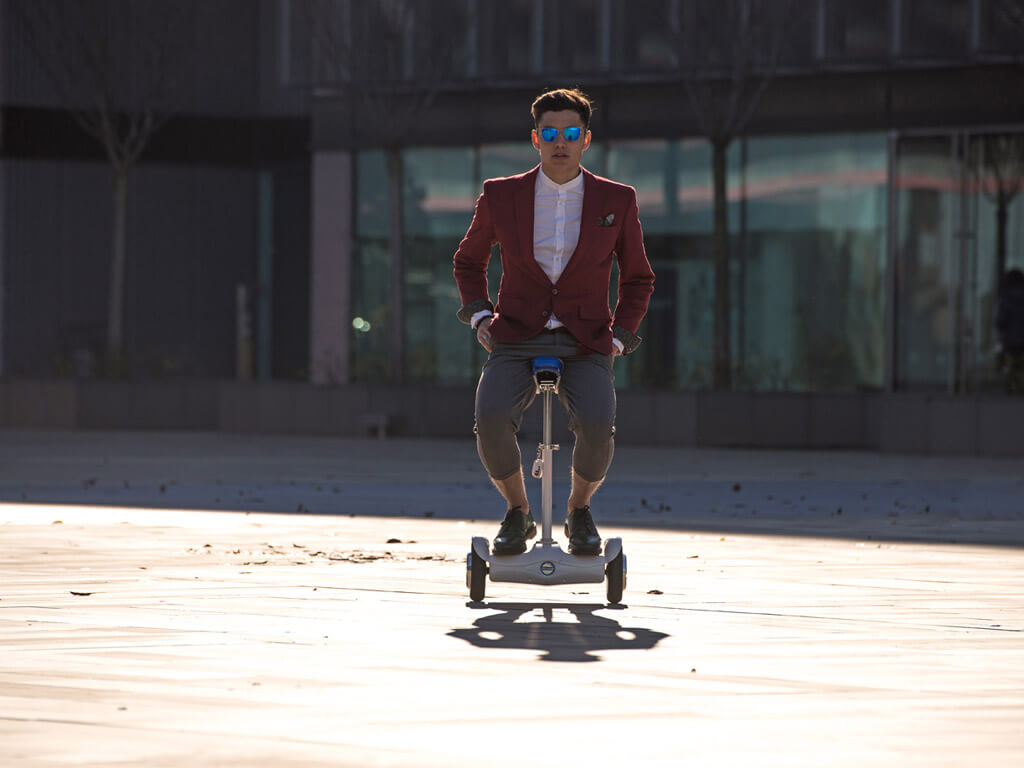 Frank loves reading. Each time he wants to go to the library, he always rides S6 electric walkcar with listening music to the library. He thinks S6 is a considerate helper during driving since it is installed with Bluetooth transmission model which can interact with APP on his mobile phone.
Of course traveling is the must-have activity for him and his wife no matter it is long trip or excursion. For S6 saddle-equipped electric scooter, both of the endurance and comfortableness can make the traveling enjoyable. It adopts the imported lithium battery core and the battery's lifespan is longer than general ones. Meanwhile he can get rests by sitting on this scooter which owes to the two riding postures design. Any of you can also have such a rich life with Airwheel S6.