Abstract: Sketches painting is one of my favorite hobby. All the paintings are from life, nature things. I like to go out and find the beautiful places and finish the sketches. Accompanied by Airwheel S6 electric walkcar, I am so satisfied and very happy to do paints outside.
In generally speaking, I will spend the weekends to go to the quiet places. Maybe some of the people do not understand why I don't like to take public transportation. If by bus or subway, probably I will miss the beautiful corners since I could not stop the bus or subway in my order. But Airwheel S6 electric walkcar is different totally. Wherever it go and when to stop must be in my control.
The S6 sitting posture self-balancing scooter attracts me from several aspects. The first place is the riding posture. The second one is the endurance and next is its mini body. With the increased pressure sense system, S6 saddle-equipped electric scooter overturns the limitation for the two gyroscope manipulated principle of the first generation self-balancing scooters and realizes the multiple controlling method with free alteration between sitting and standing riding posture. This performance can let me get rest after standing for a long time during creating the painting. Apart from this, the body control operating arm can also be adjusted. If necessary, normally I lower it down till I find the most comfortable position.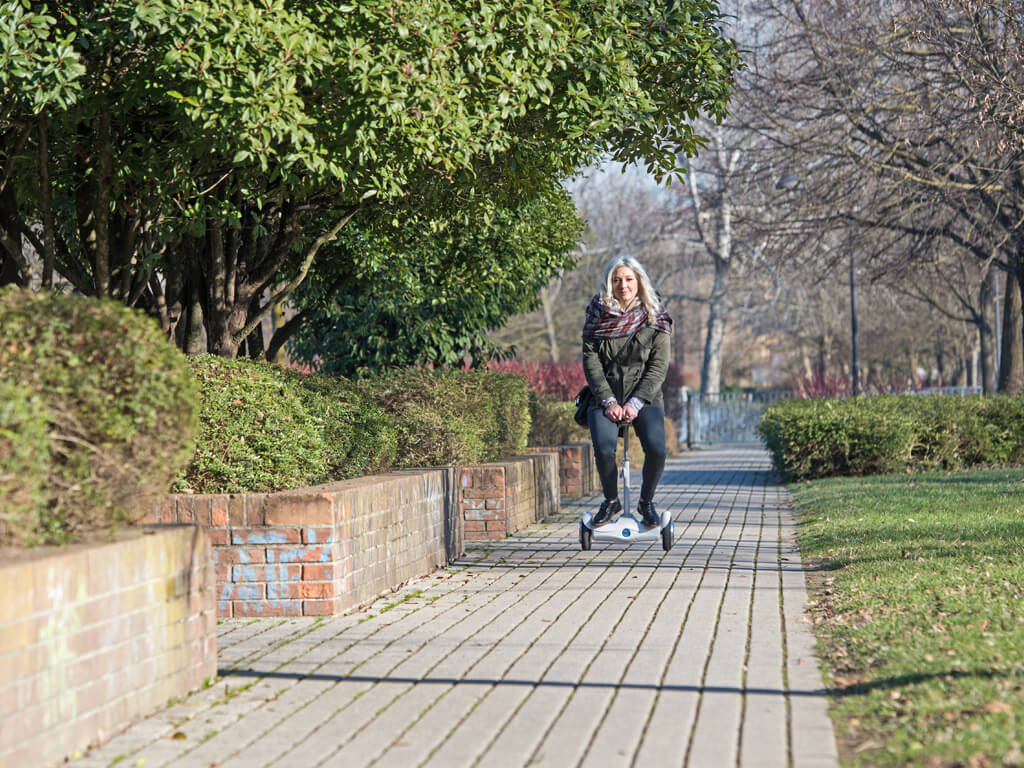 The second factor is the range. Each time I go out for painting, I do not know how far I will go, but there is no need to worry about the power usage. Airwheel S6 mini self-balancing scooter adopts the imported lithium battery, and the battery's lifespan is 3.8 times of general lithium battery.
The maximum speed of S6 saddle-equipped electric scooter can reach up to 17km/h and it can load 100kg but to my surprise, it only weighs 14kg. On the one hand it is easy to carry. On the other hand the mini body brings me much convenience since sometimes I need to cross narrow roads. So I say I like the perfect combination of Airwheel S6 and paint much better.