Abstract: There are no electric products not related to the technology in the modern world full of technologies. In terms of vehicles, green self-balancing scooter come into the stage for years. However, Airwheel keeps exploring in the edge of this industry to release the latest motorized skateboard before Christmas of this year.
Technology has no ending and Airwheel always remember that. This year, Airwheel released the latest electric skateboard, challenging the traditional electric scooter industry and making 2015 a milestone for skateboard manufactures. Since Christmas is coming, why not purchase the latest motorized skateboard as your gift this year?
Previously the two wheelers scooters or the electric unicycle which used to sell in the market are mechanically mature in terms of performance and many manufactures have their own classical products already. However, with the advent of M3, new design and improvement has taken place and the smart self-balancing electric scooter has paved the way into the entrainment market. Basically it is an electric skateboard with four wheels that are driven by electricity. It is popularly known as magic board and became popular among the young riders after growing popularity among social media also.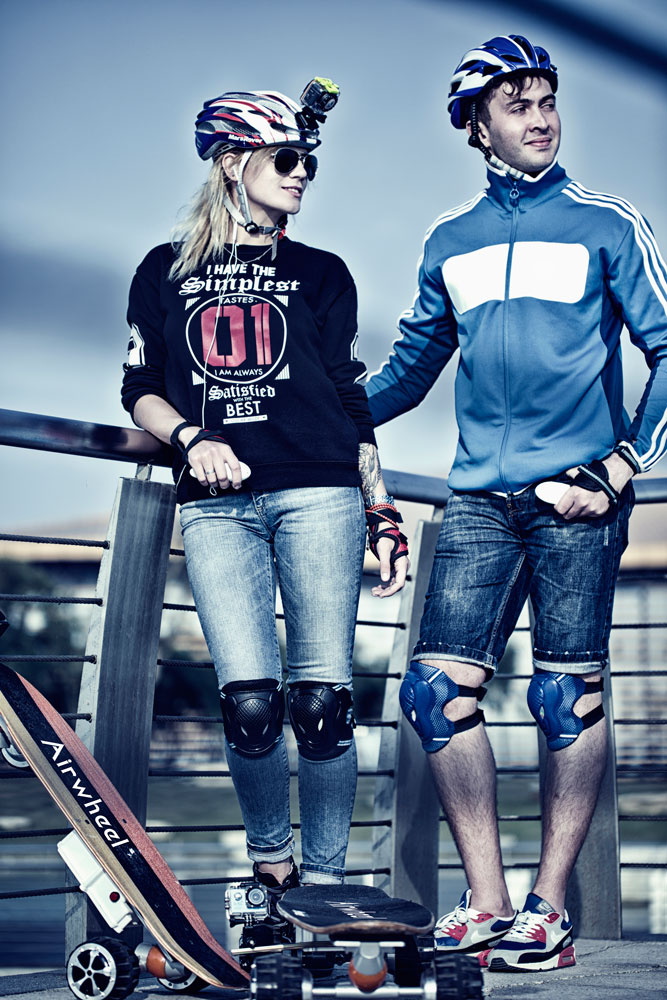 Even though it is designed for scooter amateurs, people of all age tend to hug it, which proves it's easy to learn. As to the safety issue, thanks to the cooperation of world-famous brand–Cheng Shin Tire, M3 adopts the tire with skid proof and strong grip effects, ensuring the safety because it put an end to "explosion, leakage or breaking". Moreover, with the PU material damper mass, it can respond effectively to the bumpy road with stronger sense of control, so as to making the glide safer and more smoothly. It's because the front and rear wheels have been equipped with this device. All the details display the core concept of Airwheel, always pursuing the best user experience.
Young people, especially the teenager boys are always eager for skateboard, regarding it as their important entertainment friend. This year, Airwheel maple electric skateboards M3 will be a surprise for them if the parents package it into the Christmas gift box, or parents themselves can ride this fashionable M3 to pass it to their teenager children.