Abstract: Black Friday is coming! As the most significant shopping holiday in U.S, Black Friday has already become the national holiday, celebrating by many family members. This year, a new shooing assistance will company you to go grab, and this loyal friend is called Airwheel two wheel self-balancing electric scooter M3.
Black Friday is the day following Thanksgiving Day in the United States (the fourth Thursday of November). Since the early 2000s, it has been regarded as the beginning of the Christmas shopping season in the US, and every member in family will prepare for it, purchasing goods in the cheapest day during the whole year. Previously, people can only walk from one shopping mall to another. Yet thanks to the appearance of Airwheel electric skateboard M3, the shopping efficiency will become more powerful as the time from one destination to another can be saved compared to those depending on walking.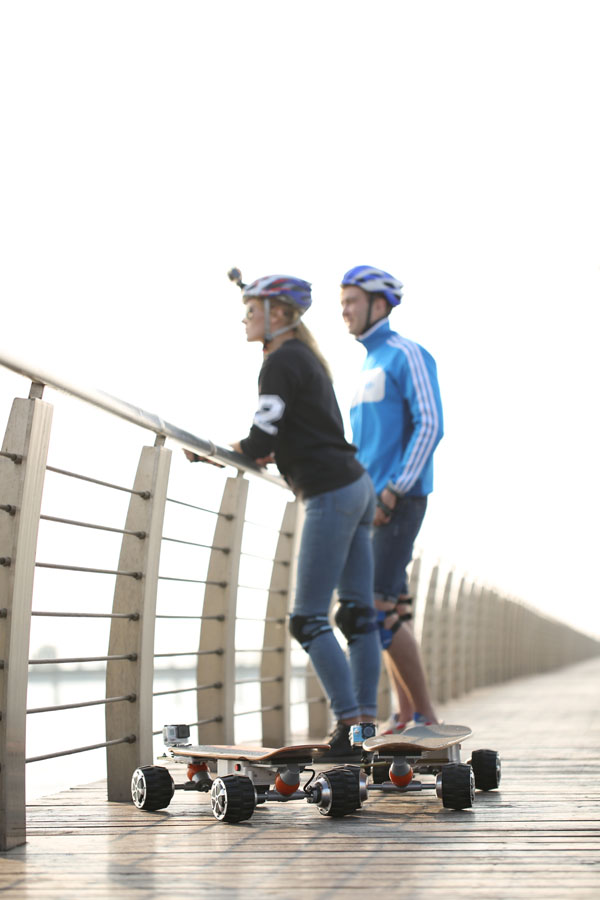 The strengths lie in its speed and portable size. In terms of the speed, an Airwheel electric skateboard is able to reach 14 to 20 km per hour, which is much faster than that of a bicycle, no mention by foot. Equipped with such an assistant, when finishing the grapping in one mass, the rider is able to rush into another mall rapidly without the wasting time. Shopping in the Black Friday seems like a racing competition, the faster, the better.
The second strength is its size. With the 198mheight, 790mm length and 11.55kilograms weight, the rider is able to carry it in his hands easily. It could be inconvenient to carry it by hands when users go shopping. Airwheel suggest customers to put it into the rider's backpack. By doing so, the rider can shop easily regardless of the interference.
The particular design of Airwheel intelligent electric skateboards for sale M3 is attracting attentions in a global scale. It is regarded as the most fashionable vehicle in this era and the sound choice for the fashionista. Another fashionable character that cannot be ignored is that M3 is connected with a wireless control remoter in charge of speed. Black Friday is coming next week, are you ready for it? Riding an Airwheel wireless remote control skateboard during shopping carnival will be different this year!