Abstract: As a novel transport in the market, Airwheel airwheel electric self-balancing scooter Z3 is always deemed to be a convenient and eco-friendly vehicle. Actually, its true essence lies in the vigor it stands for. Riding such a vehicle, even people at an old age can have their vitality reignited. Jim's grandpa is a good example.
Generally, Airwheel two-wheeled scooter Z3 is always regarded as a convenient and environmentally friendly transport. As a matter of fact, what makes it distinguished from other vehicles is the vigor it can bring for riders. No matter how old is the rider, he or she will definitely feel the vitality and freedom while riding the transport. That is the essence of Z3.
Jim's grandpa is already 60 years old. He used to be grumpy and upset because all he did every day was to sit on the chair and watch TV since he was retired. He thought there was nothing else he could do. Seeing this situation, Jim's father believed it was time to find something that can bring the vigor back for the grandpa. So he bought an Airwheel electric scooter Z3 after deliberate consideration. Given it is made of high-quality materials and enjoys a good reputation, he thought it should be safe for the grandpa.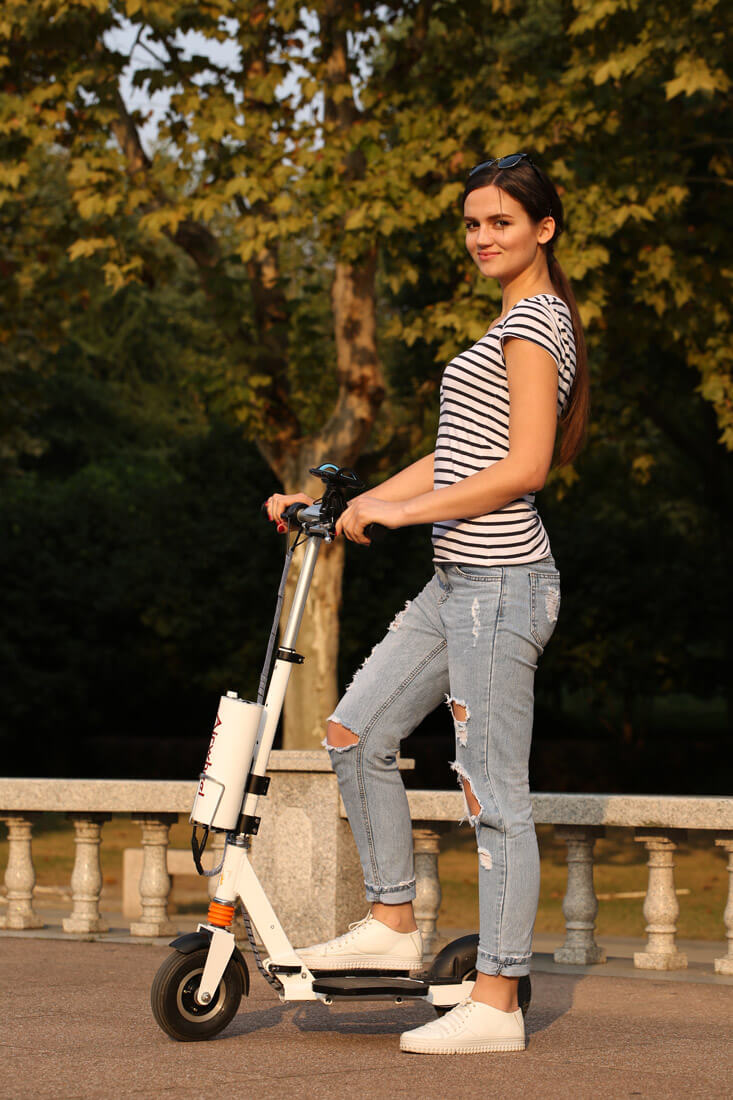 At the very beginning, Jim's grandpa was not so comfortable when receiving this present. To be honest, he had no idea what to do with such a transport since he had never ridden something like this before. Fortunately, with the guidance of the user manual as well as the assistance of Jim, grandpa took up riding the intelligent scooter very soon. And surprisingly, he started to like it eventually. When he stood on the board, he felt like he was young again. He had an odd sense of déjà vu just as he rode on the vehicle. Deep in his heart, he knew that it was the feeling of youth and freedom.
Now, Jim's grandpa usually spends lots of time riding his Airwheel z3 electric scooter around the neighborhood every day. As for him, the moment he stands on the vehicle, he feels like his vigor and passion has been reignited and nothing can stop him from living an interesting life.