Tonight, many children and young people in the U.S. will have an exciting night for today is Halloween! Annually, trick or treat is the favorite session for young kids for they can collect various candies in this night. Trick or treat is a Halloween custom for children in many countries. Children in costumes travel from house to house asking for treats such as candy with the words "Trick or treat". This year, a new friend airwheel self-balancing electric scooter will company them in trick or treat activity.
Usually, children will play trick or treat in their own community. Houses with Halloween decorations are regarded as their goals, sometimes parents will drive cars to send their children in different neighborhoods to have more fun. However, some parents have recognized that driving a car may not be a wise choice not only in terms of the parking problem but also in terms of convenience for they have to stop within a short distance. Riding a cycling is not a smart option as well because it is dangerous to ride in the night. At this year a beneficial friend turns up who has earned an increasing number of fans among the young parents and their children. Thanks to its small size and light weight, those parents can put the electric scooter in the packsack easily and wait their children nearby without sitting inside a car which is not 100 percent safe. Besides, they can travel by kids electric unicycle instead of walking to cover the distance from the departure to the terminal.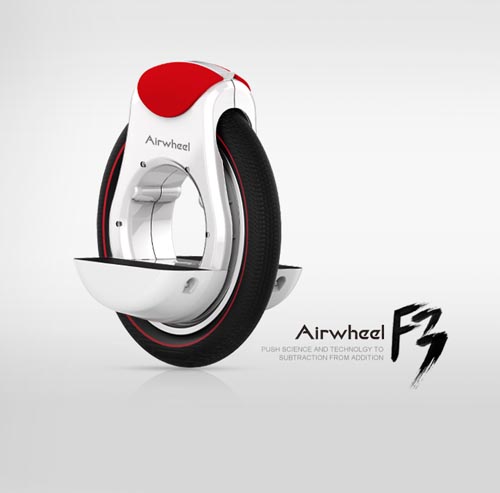 This creative compound mode makes Halloween parents traveling more convenient and faster. In the past, traveling mode has been single in the Halloween night for parents. Thanks to the emergence of Airwheel electric one wheel, Halloween night turns to be more fashionable and attractive. It is foreseeable that riding a scooter with kid plays trick or treat which would become a fashionable trend in the soon future.