Abstract: New Year means something new in the life. So what are the new things people prepare for their life in the New Year?
For my friend–Luis, 2016 may not mean big changes in his life. But all those roads he has been through by walk or cars for thousands of times may be a little different in 2016. He chose airwheel self-balancing electric scooter s6 for himself.
Luis told me that in the first day he went to his office after the 2016 New Year, he decided to start his change in the New Year from the roads between his apartment and the office—his shoes and trouser legs are messed up again by the melted snow on the roads and it seems that the coming buses are never the one he needs. More embarrassingly, Luis is an environmentalist. So for the distance between his home and the office he never chooses private cars because he has enough time to walk to his office. Before he prepare gifts for his family, he has carefully selected the gift for himself—Airwheel S6 electric scooters.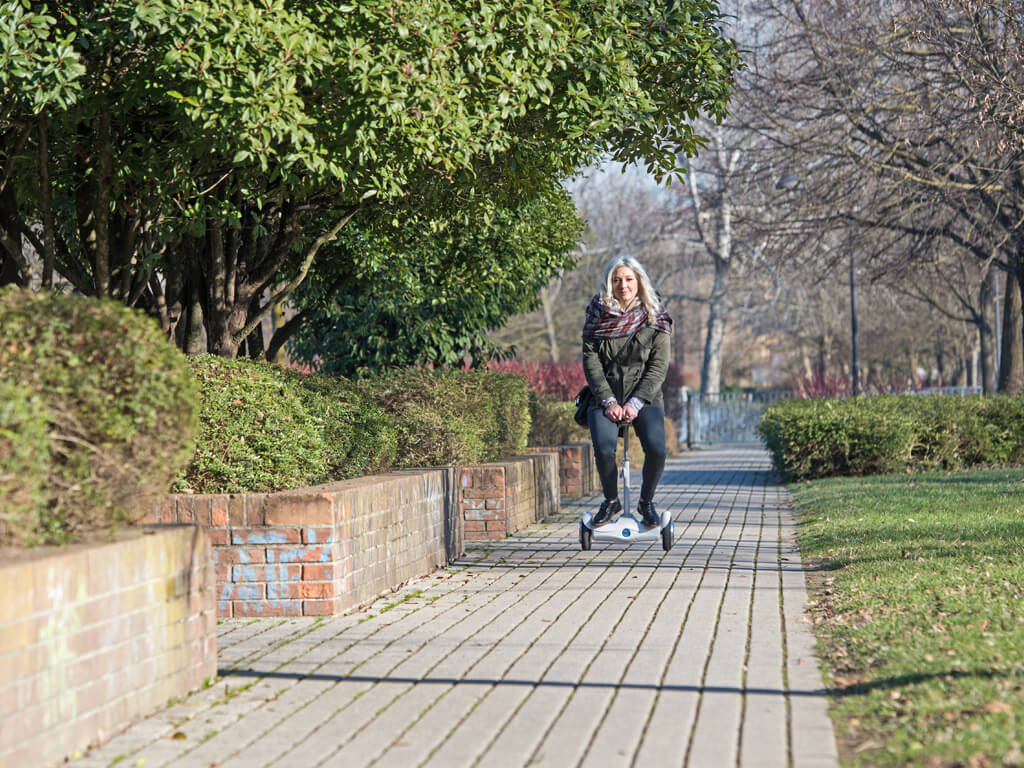 The powerful performances of S6 has amazed us when he brought his little buddy to my house. At the first time I didn't believe that such a tiny vehicle can bear the weight of the body of Luis—he is nearly 90 kg. But when he rode the sitting-posture electric scooter along the street in front of us, the vehicles worked stably and smoothly. He told me that the controls of the vehicles are easy because riders just need to sit on the seats and move the body slightly towards different directions. It's very interesting when I tried the vehicle by myself. Unfortunately, after several trials I just learn to ride the vehicles forwards and backwards. But I believed that it's very easy to learn to ride S6 even to people like me who has no sense of balance. In such a new way of traveling through all the roads between his house and the office, Luis experienced the comfortable and convenient travels that he never experienced before.
Now the S6 airwheel self-balancing scooter has become a new toy and a helpful friend of Luis. To him, the way of traveling on them are totally different now.