Abstract: Since Christmas of this year is coming, another significant expenditure will be added in the budget. However, Airwheel Z3 airwheel electric self-balancing scooter, fit for the whole family members can be a good choice to save a lot. To spend less on this Christmas is to get a Z3.
Holidays mean to have fun, have delicious foods, and have gifts. Meanwhile there is another hidden "headache", especially for those people with financial hardships. At this time, an important holiday is on the way. Christmas, for all its wonders, can be a pretty expensive time of year. And with the economy continuing to act unpredictably, it's also a time that many people can't really afford right now. The good news is that it's possible to enjoy Christmas without raiding your savings. With a little bit of savvy shopping and a whole lot of discipline, it's possible to cut the cost of your Christmas shopping considerably. That is Airwheel Z3 2-wheeled electric scooter, a perfect gift for the all family members, as a toy yet a travel tool. Buying one Z3 electric scooter benefits the whole family.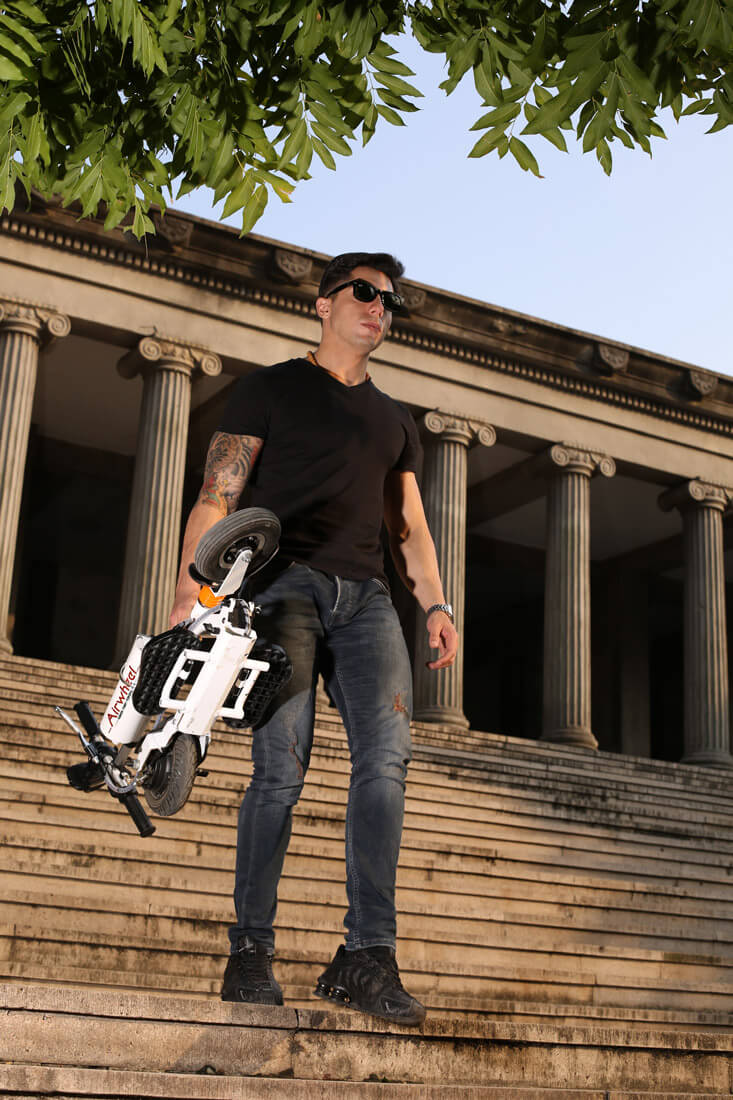 Airwheel Z3 2-wheeled electric scooter is suitable for both children and adults. Only one Z3 can meet the need of the whole family. It adopts the prototype from the traditional scooters with a handlebar and two tires, which is quite familiar to children. They would always be keen on it. Its operating principle is similar to electric vehicles. After gently rotating the right handlebar, riders can speed up. Speed relies on the extent riders rotate the right handlebar. The left handlebar is a hand-operated bake, allowing riders to stop easily. This sort of operating method goes for kids and adults.
Furthermore, Z3 is portable and intelligent in terms of its performance. The adjustable operating arm fits to riders with different heights including kids and adults; multiple fold system can make it rather smaller in size; an exclusive App installed on the phone connecting with z3 electric scooter is to check vehicle's basic information of the vehicle, including speed, power level, mileage, and its location. What's more, a retractable kickstand is easy for parking. Z3, electric scooter fit for the whole family make this Christmas spend less.