Abstract: As of now, there are seven series airwheel self-balancing electric scooter in Airwheel with different features, including X series, Q series, S series, A series, M series, Z series and F series. Let us have a close look at them.
The Airwheel X series, referring to electric unicycles, are known for its flexibility and are full of energy. It is the first to bring to market a revolutionary gyroscopic propulsion system capable of imparting direction and acceleration to the vehicle through a simple displacement of one's body weight. The twin-wheeled electric scooters belonging to the Q series are welcomed by girls with much better balance. As for the two-wheel electric scooters, they have been widely used in large scale places. The unique twin wheel system that makes the Q series stand apart from the X Series is the increasing stability and usability.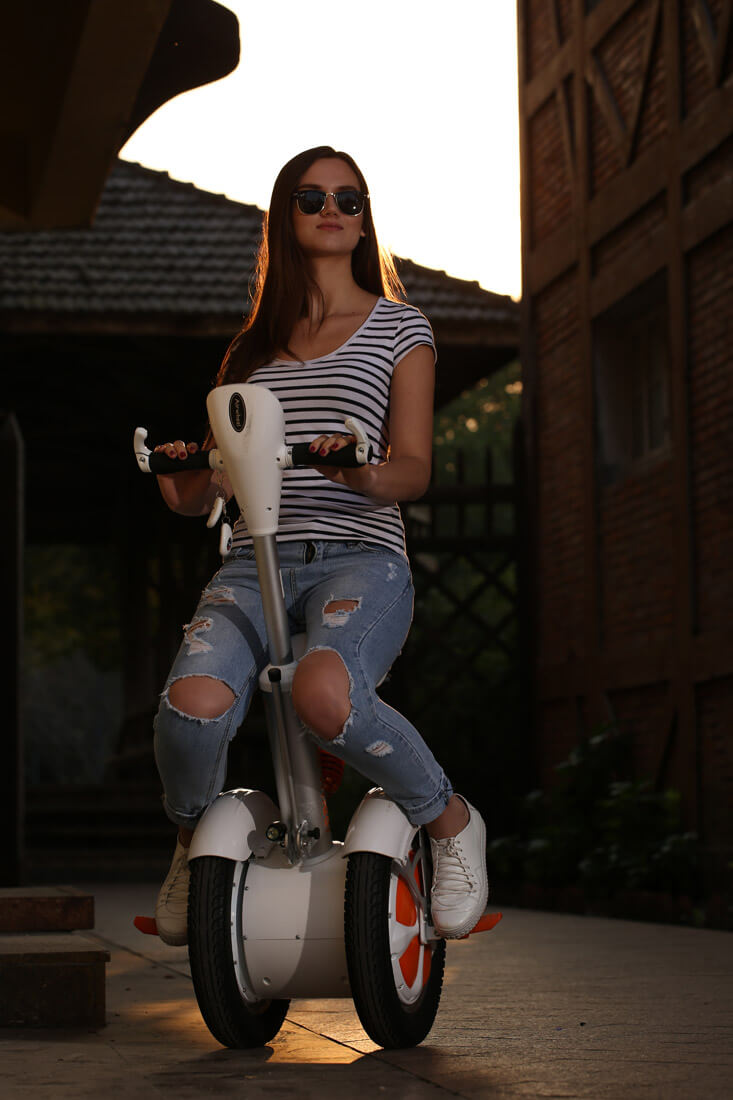 The distinguishing feature on which this series is built is its ease of use: indeed, all S series models are designed in such a way that anyone can ride them virtually in a matter of seconds, thanks to the platforms, which provide incredible stability and extreme natural Airwheel ride ability. Airwheel A3 sitting posture self-balancing scooter which is the only member in A series is fitted with a seat providing riders with great comfort whether they are making a trip just a few minutes away or travelling several kilometres. Quality materials deliver high breathability and ventilation, ideal for any time of year.
Airwheel M3 wireless remote control skateboard is the only member in M series, perfectly merged the fun and playfulness with the latest technology. Airwheel M3 maple airwheel self-balancing scooter uses the basic concept of a skateboard and enhances it with a top speed of 20km/h, by motorized by electricity and controlled by a remote control. All-new Z series combines the agility of a scooter in traffic with the silent power of electric drive which is suitable for urban travel. Airwheel F3 appears as a brand new electric unicycle, featured by a magnetic levitation motor, lightweight body, silicone footrests, LED headlights and a retractable handle for transport. With F3 annular electric unicycle, moving about has never been so exciting.
X series, Q series, S series, A series, M series, Z series and F series, which one is your favourite?