Abstract: Since the end of 1950s and the early 1960s, the surfing had developed into skateboarding. And it has become an integral part of the street fashion. In the street, the Skater Boys with T-shirt, a pair of overalls can be easily seen. With the born of Airwheel M3 airwheel electric self-balancing scooter, skateboarding is spreading to the mass.
Many people have their own vision for the skateboard, but not all people are able to play it well. The original thought of Airwheel M3 maple electric skateboard is to redefine it as a means of transport, faster and easier that is not just a sport trend.
During the initial stage of the skateboard M3, in order to achieve zero difficulty learning and faster speed, Airwheel team try to adopt the motor drive and remote control device to skateboard. Of course, this is the basic idea of M3 motorized skateboard. In the course of practical production, Airwheel team need to consider how to make energy efficiency higher to achieve longer range, and continue to improve the electronic equipment and related software so that the remote control is smoother. Then people can use a hand-held control device to experience the unique fun of skateboarding.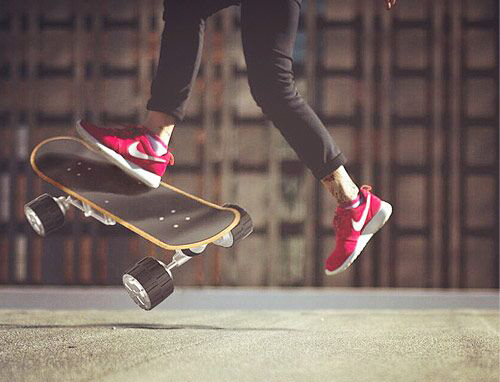 And in these aspects, Airwheel also have a very professional team, everyone has a great interest in the project with strong participation. They are a member of a team, also is the audience and test personnel of the product. The Airwheel core R & D department in United States provide us with a lot of experience about the clean energy and intelligent transportation research and development, but also help to avoid many errors and problems. Therefore, Airwheel not only do a great amount of market investigation, also listen to partners' opinions. On the design of M3 electric skateboard adjustable speed, it has benefited from a skateboarding colleague.
For the beginners, most of them will feel fearful and panic, if the speed is set too high. They need to learn it at a slower speed and when they practice well, they will be long for a higher speed. This is a gradual process, so a constant speed is not feasible. It is believed that the Airwheel M3 wireless remote control intelligent electric skateboards for sale will make the skateboarding spread to the mass.