Abstract: With more and more congested traffic, many female white-collars are reluctant to drive private car to commute between home and company, because they may be stuck halfway and waste too much valuable time. However, they don't have better choice until they get to know Airwheel A3 sitting-posture airwheel electric self-balancing scooter. It seems as it is designed for urban female white-collars.
Commuting has troubled urban female white-collars for a long time. Driving a private car ever day is not the first choice anymore because of more and more congested traffic. Sometimes, they may be stuck halfway by traffic jam for several hours in rush hours and being late is inevitable. Such a phenomenon promotes the high utilization of intelligent electric self-balancing scooters. The advent of Airwheel A3 sitting-posture electric scooter becomes the blessing to those urban female white-collars.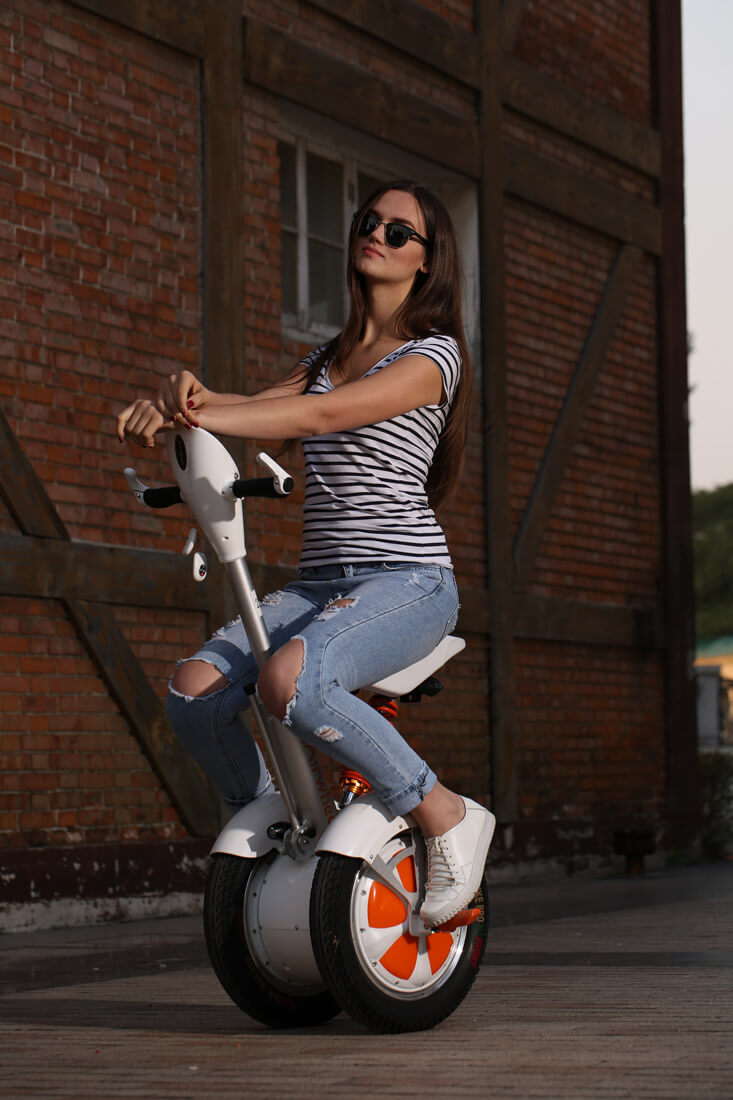 Different from private cars, Airwheel A3 self-balancing scooter isn't restricted by traffic jam. When many vehicles are stagnating roads, people who ride Airwheel A3 electric scooters can go through them smoothly. Then, the time cost on the way to company or home is controllable and riders can arrange their time more reasonably. High-end and elegant appearance of Airwheel A3 electric scooter just caters for the temperament of female white-collars. It adopts sitting-posture riding mode, which fits the characteristic of delicate female and also makes long-distance travel possible. Besides comfortable riding mode, the equipped hydraulic shock absorber ensures stable riding even on bumpy roads.
Riding safety of Airwheel A3 scooter has been fully guaranteed, which benefits from electronic brake system and automatic steering sensor system. The former offers quick, accurate and smooth brake. The brake button is installed beside LED displayer and riders can press it instantly if the emergency happens, which substantially protects personal safety. The latter mainly defends the personal safety in the night. When Airwheel A3 self-balancing electric scooter is going to turn left, then, the left breathing light will flicker to inform the rear people and vehicles.
When female white-collars get to the company, they don't need to worry where to park Airwheel A3 electric scooter, because it can be placed anywhere. It only occupies the one-tile space. One day, Airwheel A3 scooter will become an indispensable part of the life of urban female white-collars.