Abstract: Airwheel electric self-balancing scooter differentiates from traditional electric scooter due to its high-tech innovations. In fact, the realization of optimized riding experience and brilliant scooter performance are all well based on the smart applications of high-tech innovations, which makes airwheel self-balancing electric outstanding.
Airwheel electric self-balancing scooter is well equipped with many high-techs so that Airwheel electric scooter is able to provide an optimized riding experience for riders, making riding comfortable and pleasurable.
Airwheel electric self-balancing scooter has a built-in intelligent chip that can automatically adjust the electric scooter through sensing riders' physical movements, temperature and speed. The intelligent chip acts as the brain of the electric self-balancing scooter, which plays an important role in the optimized riding experience for Airwheel riders. Besides, due to the special standing-posture riding, the application of gyroscope system is crucial to an easier and more relaxing riding experience with Airwheel electric scooters. The gyroscope system can automatically regulate the scooter so that riders can keep balance more easily, therefore, even a green-handed Airwheel electric scooter riders can learn how to ride the scooter quickly after some exercises.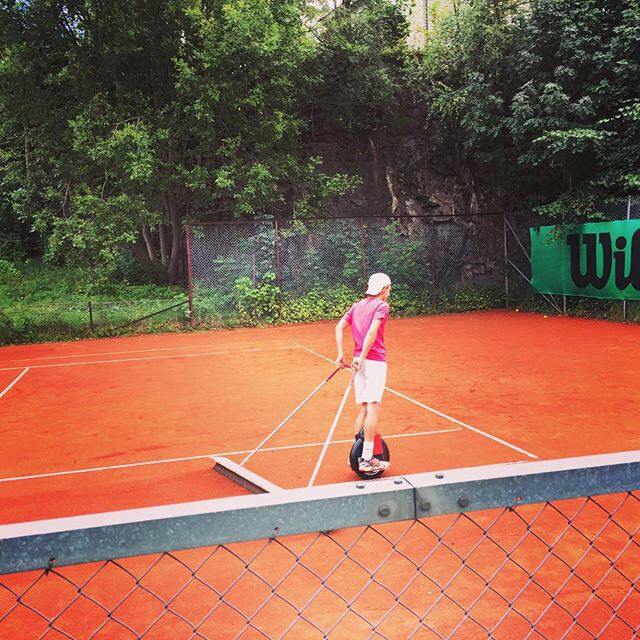 The high tech innovations also contribute to environmentally-friendliness of Airwheel self-balancing scooter. The premium Sony lithium battery with excellent performance realizes sustainable power supply as well as strong and endurable momentum. Actually, Airwheel electric self-balancing scooter is able to run a non-stop journey of hundreds of miles with little electricity consumption. Truthfully, riding Airwheel electric self-balancing scooter causes no air pollution, besides, Airwheel riding is extremely energy efficient and cost effective, making Airwheel riding extremely economical. Another important tech applied is the magnetized levitation motor which effectively reduces the frictions and the noise caused by the riding electric scooter. In fact, riders can freely rider Airwheel electric scooter into bookstore or shopping mall since the scooter causes no noise.
What's more, Airwheel self-balancing electric scooter is equipped with protection mechanism that guarantees riding safety. For instance, the pedals of Airwheel single-wheeled electric scooter will be slowly raised up if the scooter surpasses the limit speed of 18km/h, so riders will be free from the danger of riding out of limit speed. Besides, the electronic braking system of new released A3 can minimize the potential dangers from emergency braking.