Abstract: There are something which is important yet not found in traditional vehicles. But these things can be offered by intelligent airwheel self-balancing electric scooter.
The developments of city transport all contribute to the development of the whole cities. And the vehicles in the modern city life have also been an indispensable part of the city culture. Some countries are even named as the countries on the wheels. That's also the evidence that there are too many vehicles in the cities right now. And the traditional vehicles now even cause some troubles to citizens like pollution and traffic jam. Indeed, there are something important in the modern city traffic where the traditional vehicle can hardly provide to people. Fortunately, the quickly developing intelligent technologies have created many wonderful products which have overturned many aspects in people's city life. Now, the Airwheel intelligent self-balancing scooters are overturning the city traffic now by offering people the things which traditional vehicles can hardly provide to people.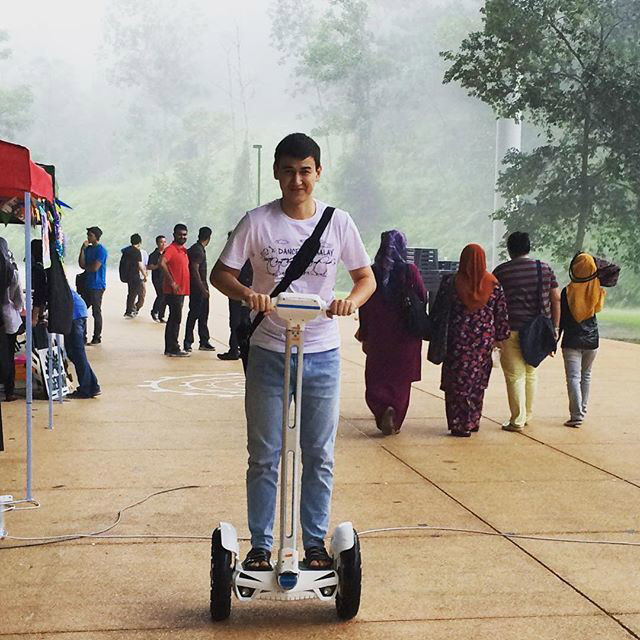 The great portability combines with the amazing performances. It's very annoying that the traditional vehicles have the vehicle sizes which can seldom be rode or drove anywhere people want; and this causes too much cars and other vehicles on the main roads and too much crowds in the metro. Why couldn't people enjoy the speed in a less crowd places conveniently and comfortably? Airwheel X series electric unicycles and Q series twin-wheeled intelligent scooters satisfy all these needs of people. As the most portable products in Airwheel family, also probably the most portable among all transport vehicles, X series and Q series Airwheel scooters can run as fast as 18 km/h for almost 23 km on all types of city roads where is suitable for walk. That means the distance between one's home and company, or between one's living building and the lecture hall, will no longer matter. The X series and Q series intelligent scooters are people's portable yet extremely helpful companions in city traffic.
Besides the portability, the concepts of green and healthy city life also gradually become popular among modern citizens. These concepts are all well followed by in its airwheel self-balancing electric scooter scooters. For more information, please visit http://www.airwheelglobal.com/.