Abstract: It's a piece of good news for those shy boys afraid to show the love to the dream girls. Airwheel F3 self-balancing scooter a cool stuff rolling on one wheel is about to suggest them a brilliant idea about how to chase after girls.
Living in this world, most shy boys suffer from the weakness of their characters, and they feel ashamed to confess the love for their dream girls. At the same time they can't figure out a better way to impress girls. So what is impressive and exciting enough except see films in the cinema, have a diner in the restaurant, or play ball games? However a smart electric scooter from Airwheel has read their minds. Please just roll with Airwheel F3. And a brilliant idea about how to chase after her occurs will occur.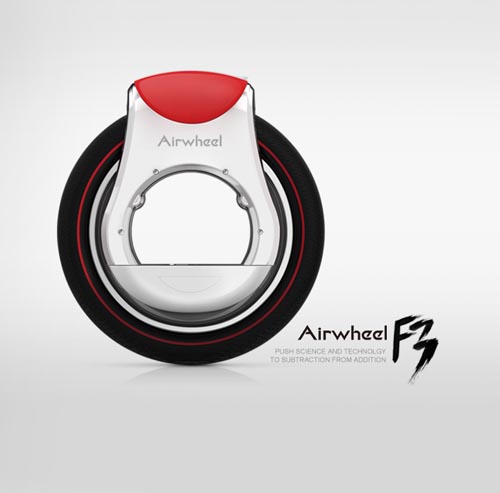 Airwheel F3, orbit electric unicycle has never failed to attract the attention of youth including you, shy boys. Adopting innovative hollow ring design concept, it is sleek and smart enough to make others stop to have a look. Besides, the concealed handle is located in its top part. When you need to carry it which weighs 12kg, you just make it out. The allure of F3 is that it's a newly sprouted thing, able to attract and interest anyone. As a result, you can invite that girl to ride it with you. She must be intrigued. This way you can escape the awkwardness if she refuses you. In addition, it is safe since the tilting protection system is built-in, and it can automatically stop running when the scooter falls over.
Generally speaking, girls can't ride scooters at first. You can teach her then. Just start with the basic skills that through leaning forward or backward, you can control the vehicle to go forth or recede. Therefore, it's time to show your ability. Through that you must impress her, and she will admire of you on the contrary.
It's a beautiful scene that you both ride the annular electric scooters together heading to the lakeside to enjoy the sunset. With the help of F3 electric one wheel, shy boys you can get your dream girls easier than before.