Abstract: Those three special electric scooters from Airwheel are meant for those picky persons. With such terrific features in the products, they must be convinced since Airwheel F3 is exquisite in the modeling; Airwheel S6 is unique in its performance to offer various riding postures; Airwheel Z3 self-balancing electric scooter is delicacy in the battery design.
We all have at least one person in our lives who is practically impossible to shop for. Whether it's because they are always on top of everything or because they are extremely picky, these people are always the hardest to cross off our holiday shopping lists. Instead of struggling to find something at your local store, consider of the following stuff, Airwheel electric scooters. Each of these items is perfectly suited to both the person who has everything, and the person who is unimpressed by anything.
Airwheel F3
This gift is rather exquisite with one wheel to roll. With hollow ring design, it makes its weight much lighter that is the real innovation of this mini electric one wheel scooter. This annular electric unicycle comes with a concealed handle for handy taking. All colors applied to it are only red and white except for the black sturdy tire. The unique model of F3 can impress the recipient.
Airwheel S6
It's a two-wheeled self-balancing electric scooter coming with a seat. As regards the mini-electric scooter's seat it is adjustable since the support rod under the seat is retractable. According to the length's legs, riders can adjust it into the suitable height for a comfortable ride. Because of its two grooved tires, it's easy to keep balance. When it meets rough and ragged backyard roads, it can still steady and the bumping is reduced with the help of damper.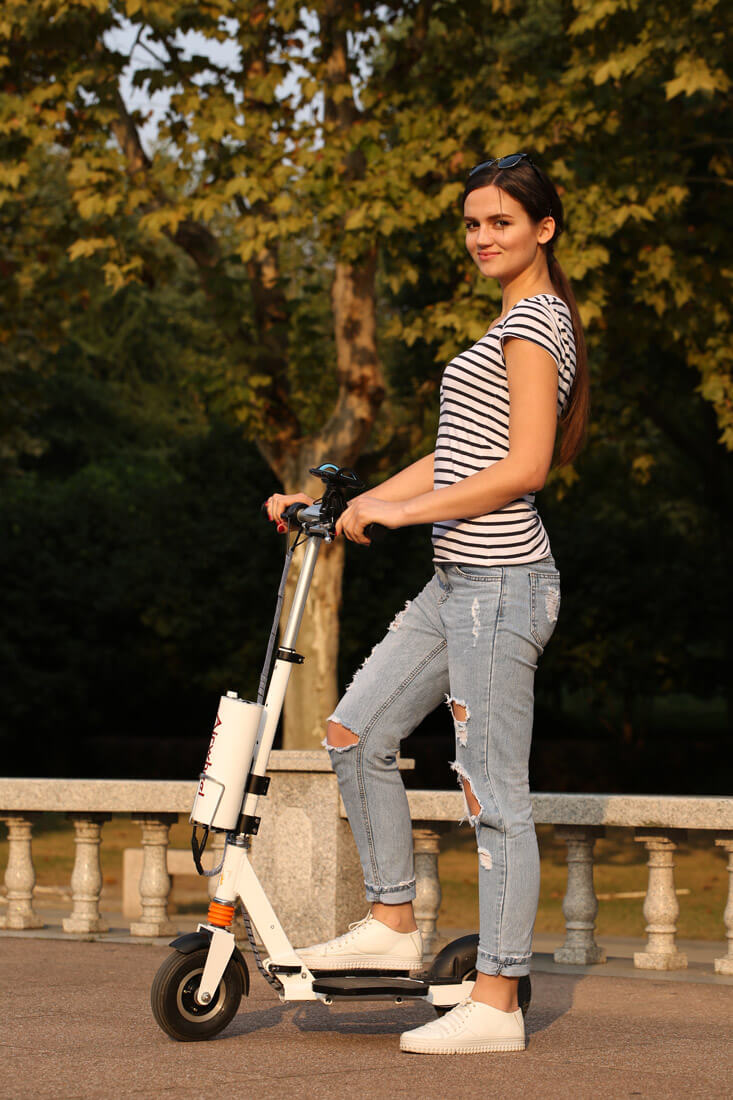 Airwheel Z3
It's said that it's a product that the Virgo can't find out the flaw. Z3 self-balancing electric scooter is fitted with two wheels whit a similar appearance to the electric bike. The greatest advantage is the location of rechargeable battery that is on the operating rod, which is designed for rainy days.
Hope the above items would help you find the most suitable gift to impress your friends.