Abstract: Through the whole year of 2015, plenty of electric scooters bloomed into the market. How about the response about these products from customers? Let's have a look and see what they will say.
Currently more and more people know airwheel electric self-balancing scooter and they all regard it as a fashion and then most of them buy them out of curiosity and convenience. Z3 2-wheeled electric scooter is one of the latest products launched by Airwheel. What do its users think of this scooter after riding on it? Here are some voices from the riders.
Janet is an ordinary white-collar worker. The location of her home is a little bit far from the subway station and she need to take subway to go to the office. That is why she wants to have an electric scooter. She thinks it is a very practical and convenient way for commuting. Originally it takes her 20 minutes to get to the subway station but now 5 minutes can do it. This means she can get up not so early or have enough time to make breakfast. She said Z3 can be a mini scooter after folding, such as the folding of pedals, operating arms and the connection bearing between the front wheel and the pedals. Therefore Z3 can also be carried in the subway.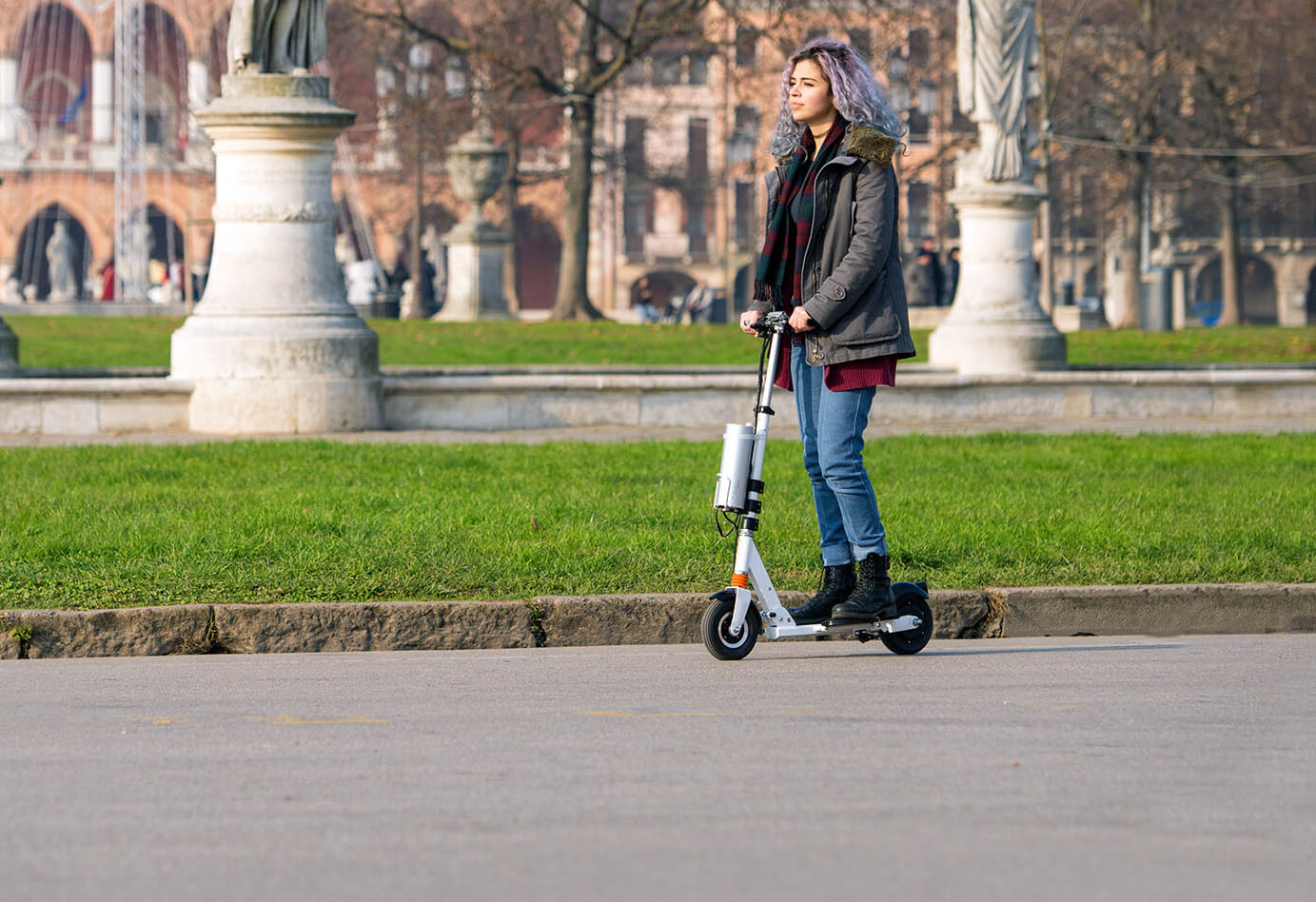 Aaron, an outdoor enthusiast, always ride Z3 intelligent electric scooter to go for traveling. He said Z3 is easy to learn and easy to carry. When he feels life is boring and need some fresh air, he will drive Z3 to relax himself. Aaron never worries about any emergency during his trip. Z3 has strong and lasting endurance, i.e. max 20km. The top-equipped battery can prevent it from water flowing. And the whole process of change a battery with full power only needs few seconds. At last he mentions that he can interact with his lovely scooter through the App for clearly knowing all the riding data.
There is a fans of z3 electric scooter, Emma. Frankly she takes full advantage of this scooter. Except riding it as a commuting mean, she rides it to go shopping with her girlfriends or go to the cinemas with her boyfriends. Now you must know what Z3 can do for you.