Abstract: For most citizens, there are many choices for city transportations, like private cars and public transportations. One may see hundreds of cars on the roads every day. Now why not try a different and interesting way of traveling in cities?
For all city residents, the city travels are the issue which need being discussed many times every day. Such stable needs also drive the development of the city vehicles. But mostly people can take traditional vehicles like private cars, motorcycles, and public transportations. People may see hundreds of cars and buses on the roads every day. Sometimes people may feel boring when they have taken cars and buses for thousands of times. So why don't try some new and interesting vehicles like Airwheel intelligent two wheel self-balancing electric scooter?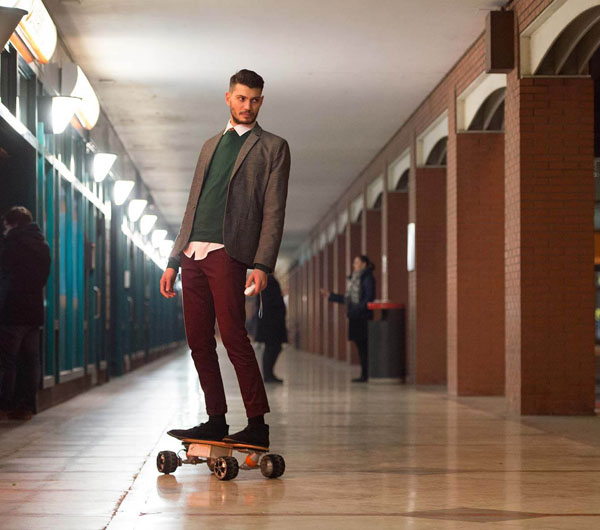 As the new members of city vehicles, Airwheel and its intelligent scooters have quickly occupied the titles of news reported by media focusing on intelligent life and devices. As the new generation city vehicles, Airwheel intelligent scooters are the perfect integration of intelligence technologies and traditional vehicle technologies. The hardware—vehicle units adopted in the vehicles, is chosen by Airwheel from world top-level suppliers like Cheng Shin tyres and Sony battery cores. The software-the operating system, drives all the function modules of Airwheel vehicles to offer riders novel and comfortable riding experiences. The hardware and software work together to change the way people control vehicles. For instance, on Airwheel S6 electric scooter and X series electric unicycles, people need not to hold the control shaft or steering wheels for controlling the vehicles. Instead, riders' slight movements on the vehicles will be sensed by the vehicles and the vehicles will feedback immediately. The novel and intelligent ways of controls have aroused the interest of people since its appearances.
With the novel ways of controlling, Airwheel intelligent intelligent electric skateboards have also motivated the creation of riders in discovering the usage of them. With Airwheel S6 electric scooters, people may be able to shoot moving object with cameras. Airwheel M3 remote control skateboards make people feel like playing video games in the real world. The limitation of Airwheel intelligent scooter may be the ground.
So why not try the new and interesting vehicles from Airwheel for traveling in cities?