Abstract: Recently, there has been an increasing awareness that environmental protection and body enhancement are of great significance. Riding out for exercising has been well advocated by many people and it has become a popular sport so far.
Tim and his wife have been riding Airwheel electric unicycle to work and from work. As a big fan of Airwheel, they two both bought the newly launched F3 these days.
As a young man of post-80s generation, Tim is a website editor in the big city. Together with his wife, they have lived in the urban area for two years. They have been using Airwheel orbit two wheel self-balancing electric scooter to commute to work. According to Tim, riding such a transport to work and from work is rather convenient and beneficial for health.
"I spend 20 minutes or so going to work every morning. Plus, since my wife works near my office, we can go to work together. We can have a chat on the way, which can lighten up my day. And my wife and I both like it very much. Recently, we also bought the newly launched Airwheel annular electric unicycle F3, which is even lighter than the regular self-balancing scooters. " Tim said. What's more, they also made friends with many riders due to taking the same transport. In their spare time, they will go out with these friends and organize some riding activities, greatly enriching their life.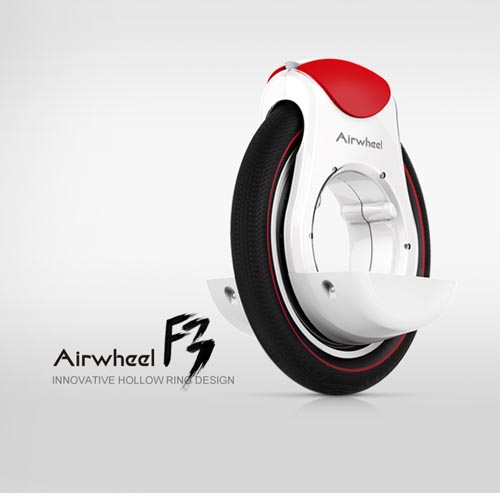 Actually, Tim has his own car. However, he barely drives the car. According to Tim, he believes that automobiles consume too much gas, which is neither environmentally friendly nor convenient, especially in the rush hour. Now he chooses to go to work by riding his new Airwheel orbit twin-wheeled scooter on weekdays and goes on a picnic with families by car on weekends. Because F3 is powered by electricity, it does no harm to the environment. In this way, it can contribute to environmental protection and entail high efficiency. Tim loves this lifestyle very much and always recommends it to many of his friends.
As a matter of fact, there are many young couples like Tim and his wife who love riding Airwheel electric unicycle to work, which is convenient and environmentally friendly.